BACK TO THE FUTURE
The aging and preservation of wine in jars dates back thousands of years. Bodegas Antonio Serrano has taken up this ancient method of winemaking to create modern, ecological and high-quality wines. With this vision, and the peculiarity of our own vineyards, which are located between 750 and 1,000 meters above sea level in the middle of the plains of La Mancha, we have created this family winery where respect for the terroir, the vines and the grapes are our priority.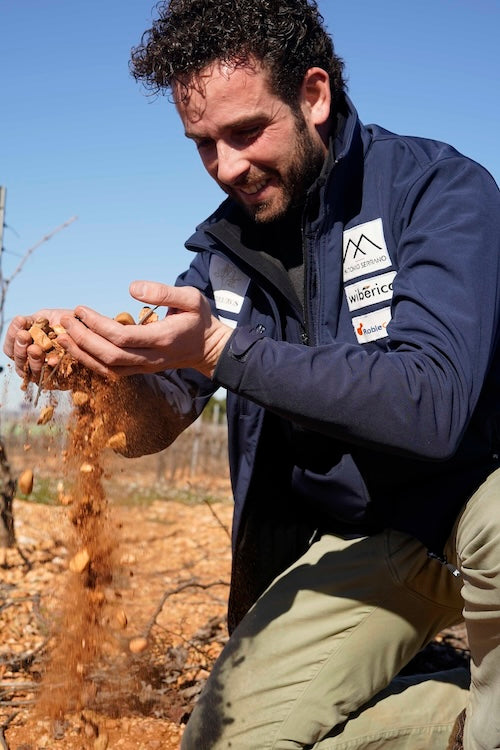 MY WORK, MY PASSION
"Making great wines depends on many factors. It is essential to search for the perfection in both vineyard and winery. This can only be achieved by a 365 dedication and a continuos effort on overcomming.
The key to address all these efforts is passion. We love our land. We are young, daring and funny people who like to experiment and enjoy. This attitude is transferred to our vines, giving them freshness, personality and rebelliousness."
The origin
Live a direct experience to the heart of La Mancha
La Mancha is a unique landscape marked by a boundless sea of vines. It is known as "the vineyard of the world". You can find beautiful hidden places, as well as countless vestiges of history
Since we were children, we have had this passion for our land, and now we want to share it with you. Visit our vineyards on a guided tour aboard our classic "Land Rovers". Discover an ancestral technique to produce wines in authentic centenary clay jars
Enjoy the taste of Antonio Serrano wines in our own winery, and discover the gastronomy of our area...
A unique wine tourism experience in the heart of La Mancha.
Book your experience